Textured Walls
Having a textured ceiling is a great idea to add a stylish look to the entire room.This type of decorative ceiling can alone be sufficient to beautify your room, instead of working on all the walls.
Metal Stud Framing
Adding non-weight bearing walls? Use metal stud framing. Metal framing is a quick and cost effective choice over regular wood studs.
Drywall Installation
Dan Pena Drywall offers complete Sheetrock Installation Services including: new construction, remodeling, patch work, popcorn ceiling removal, acoustical ceilings.


Interior Painting
After your drywall job is complete with Dan Pena Drywall finish the job with professional painting. Update old rooms with a fresh coat of paint to brighten your house.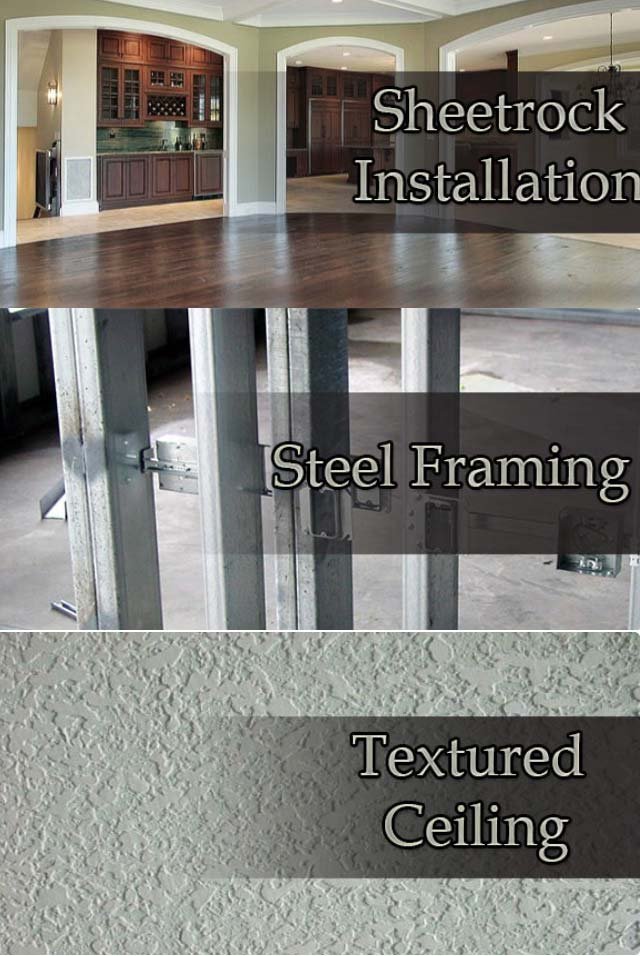 I highly recommend Dan Pena for any drywall work. He took on a large project that other people in the business couldn't figure out. Dan has a very keen attention to detail and he took a lot of time to do certain parts of the job to make sure it looked right instead of rushing it. Danny is truly a perfectionist.
Also he's careful to keep the whole place clean and covered with drop cloths and plastic. He even helped with more smaller projects months later and was very accommodating of my work schedule. Thanks for all the work, my place looks awesome now!
We hired Dan Pena to retexture our ceilings. He was very friendly and hard working. We are very happy with the results!  Dan was there most of the time very responsive, either by mail, text, or phone. They were also clear and cooperative when it came to extra things we added along the way. 
Very satisfied and happy with Danny's work on both the drywall and baseboard fix. had called him yesterday and he was able to come help fix those items today. highly recommended and will look out for Danny again with any fixes in the future!